Project Evaluations And Surety Consulting
Project Evaluations And Surety Consulting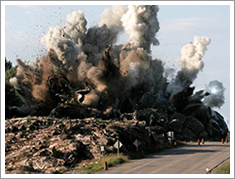 Unfortunately, not all projects succeed. Problems and conflicts are normal in construction and occur on nearly all projects. Project failures are not typically the direct results of unanticipated problems but rather are the product of inadequate or untimely responses to otherwise solvable problems. Serious circumstances are frequently underestimated or not fully understood by the project personnel. Often an experienced and independent set of eyes can provide a more objective, realistic and concise evaluation of the project status.
We can provide short or long-term assistance in dealing with distressed projects. Following a visit to the troubled project, we can evaluate the problems associated with the project and provide practical solutions and recommendations.
For Contractors & Subcontractors
Implementation of short-term scheduling programs
Change order evaluations and pricing
Recovery schedules
Time extension requests
Operation improvement studies
Correction plans for defective work
Subcontractor coordination
Project management
Change order reviews
Claim evaluations
Owner representative services
Schedule reviews
Change order and claim negotiations
Coordination plans
Contractor performance evaluations
Determination of completion scope
Estimate cost to complete
Perfection of claims
Defense of claims
Recovery plans
Solicitation of bids
Change order pricing
Project management
---
Willoughby Robinson Associates LLC can assign a part-time or full-time project manager, superintendent or scheduler to your project.