Construction Management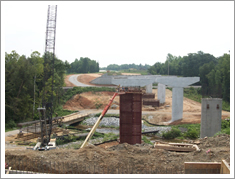 Willoughby Robinson Associates LLC can provide both detailed and conceptual cost estimates. We have developed budget estimates for developers and owners from preliminary plans and also have performed detailed line item estimating services for contractors from bid set drawings. Our estimating experience includes:
Highways
Bridges
Site work
Airfields
Underground Utilities
Commercial Buildings
We have evaluated change order pricing and value engineering proposals for owners as well as contractors.
---
Our firm can provide quantity surveys and earthwork take-offs utilizing InSite SiteWork. Using this program, we can generate detailed cut/fill reports, three dimensional views and site drainage information. We can also evaluate site earthwork balancing scenarios.
In addition to quantity take-offs, we can also provide related consulting services including:
Estimated calculations of rock and topsoil quantities
Structural fill and backfill scenarios
Evaluation of undercut scenarios
Excavation sequence recommendations
Subsurface evaluations
De-watering/groundwater evaluations
Haul/balance studies & analysis
Our services can be customized to fit your needs.
---
We are ready to work with you in supporting your cost estimating needs.
---
Owner Representative Services
Project Owners can benefit from the involvement of an independent professional to oversee the performance of the project's Architects, Engineers and Contractors.
The role of the Owner's Representative can vary depending on the owner's needs and risks. Services commonly include:
Concept cost estimates
Initial Design Programming
Contracting with Engineers and Architects
Design Review
Review of bids
Review of contracts
Review of schedules
Review of pay applications and billings
Formal status reports
Site visits
Problem solving
The cost associated with the utilization of a qualified and experienced owner's representative can easily be offset by the savings generated from the greater project over-site. The utilization of owner's representative services can reduce cost over-runs, facilitate resolution of schedule conflicts and reduce the owner's overall risk.
We are ready to provide high quality owner's representative services to your company.
Off Airport Parking Facility
Indianapolis, Indiana

Equipment Maintenance Facility
Orlando, Florida

Earthwork Project, New Airport
Branson, Missouri
---
PROJECT EVALUATIONS AND SURETY CONSULTING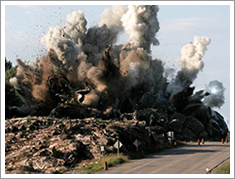 Unfortunately, not all projects succeed. Problems and conflicts are normal in construction and occur on nearly all projects. Project failures are not typically the direct results of unanticipated problems but rather are the product of inadequate or untimely responses to otherwise solvable problems. Serious circumstances are frequently underestimated or not fully understood by the project personnel. Often an experienced and independent set of eyes can provide a more objective, realistic and concise evaluation of the project status.
We can provide short or long-term assistance in dealing with distressed projects. Following a visit to the troubled project, we can evaluate the problems associated with the project and provide practical solutions and recommendations.
For Contractors & Subcontractors
Implementation of short-term scheduling programs
Change order evaluations and pricing
Recovery schedules
Time extension requests
Operation improvement studies
Correction plans for defective work
Subcontractor coordination
Project management
Change order reviews
Claim evaluations
Owner representative services
Schedule reviews
Change order and claim negotiations
Coordination plans
Contractor performance evaluations
Determination of completion scope
Estimate cost to complete
Perfection of claims
Defense of claims
Recovery plans
Solicitation of bids
Change order pricing
Project management
Willoughby Robinson Associates LLC can assign a part-time or full-time project manager, superintendent or scheduler to your project.